Show Blog Widgets
January 20, 2012 How To Sign Your Oil Paintings! Photos of Winter in Maine.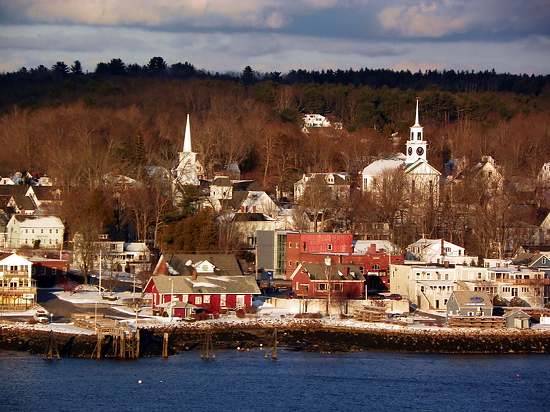 I thought I would show you Winter photos of my town, Bucksport from Fort Knox.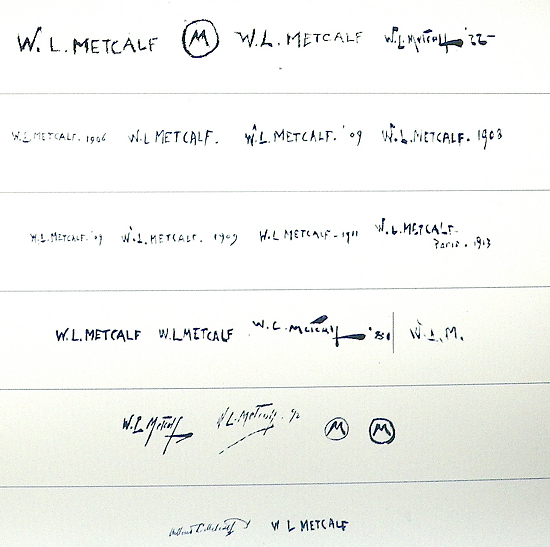 Here is how Willard L. Metcalf signed his name on oil paintings throughout his career. I subscribe to Askart.com once in a while just to look at dead painter's art. They have quite a selection to look at. I learn a lot by looking at good artist's work. These painters were very successful. Today I decided to look at a few painter's signatures. I normally use the back of my brush to scratch in my name. The larger oil paintings I have done recently require a more traditional approach. I will wait till the painting dries, then use a small rigger or liner brush to sign my name. I have heard using a medium allows for better lines. There are so many different ideas regarding your painter's signature. Here are a few things I have heard.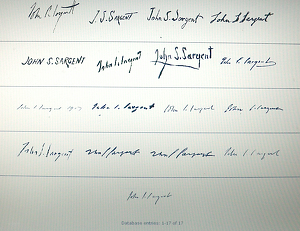 Here is John Singer Sargent's signatures.
Most painters have told me to sign your name on the right hand lower side of the painting after it is dry. If the painting itself is dry, if you mess up signing your name, you can wipe it off, and try again. Arne Westerman, a great watercolor painter, advised his class to sign in red paint. He thought the red drew the eye. He also said to make the signature large so someone with failing eyesight could read it! He told us the red large signature was the greatest way to advertise free. He also left a white triangular shape by the signature to draw the eye down to his name. The whole painting might be darker, but the very bottom would be left white. My painter friend, John Caggiano, worked hard to develop a signature. He finally decided to use red paint. He paints a quite large cursive signature where the end wraps up around to dot the i. He had this signature made into a wooden sign for his gallery in Bearskin Neck, Massachusetts.

Asher Durand's signature.
Stapleton Kearns suggested I sign my signature on the right lower hand side. His reasoning was, most people who look for a signature in this area. I just don't think he would sign in red paint. He does paint in the year under his name.

George Inness's signature.
Some painters have a wooden stamp created with their signature. When the painting is dry, they just stamp in their signature! Some people opt not to have any signature as they think it will ruin the design. Instead they sign the back of their work. My art professor at Stetson University, Gary Bolding never signed his name on the painting. He thought the signature ruined the composition he had created.

Many women painters believe they should sign in capital letters with their first name as an initial. They believe this doesn't allow the viewer to decide if the painter was a woman. I just can't think this is good reasoning. I hope people buy art because they love it.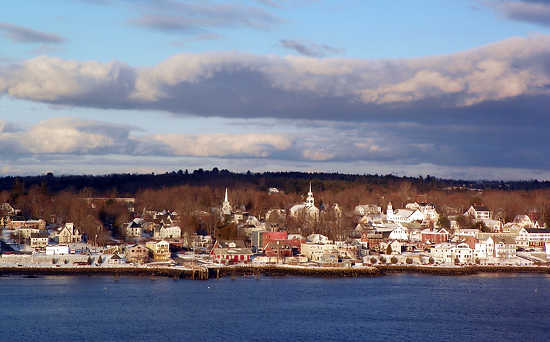 Here is a another photo of my town of Bucksport!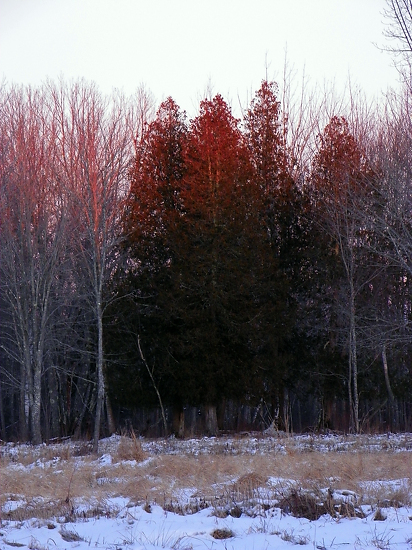 Sunkissed Cedar trees are lovely! I took Daisy and Duke for their daily car ride. They enjoyed the ride as usual. Daisy fell asleep on the way home.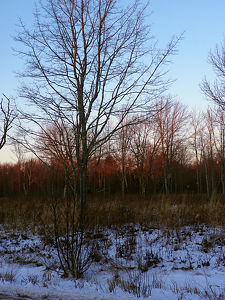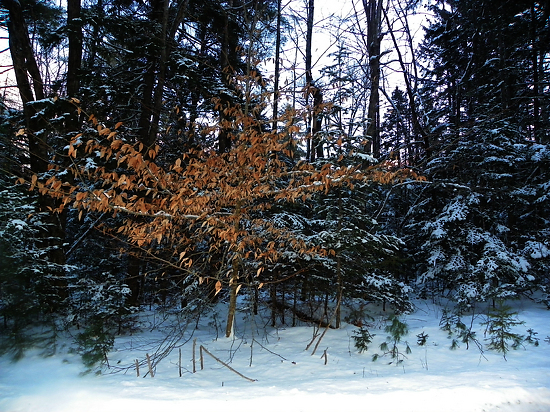 A beautiful warm leaf Beech tree! We had two or three inches of snow last night!
Have a warm evening!