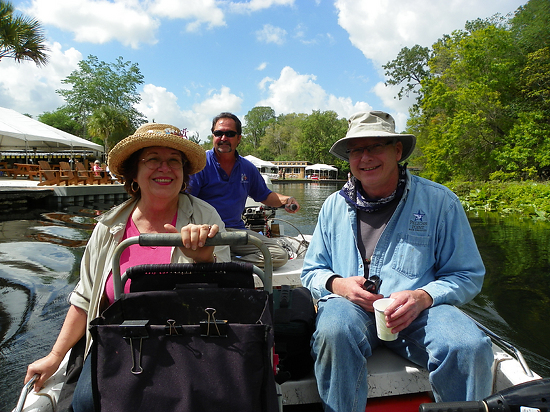 Here is Barbara Perrotti and Robert Harper, painters participating in the Wekiva Paint Out. JB is driving the pontoon boat. We took the boat up the Wekiva River to Billigan's Island to paint. We had a lot of fun joking while we painted. Along the boat ride to the island we saw a few other painters in canoes or on shore. I thought you would enjoy seeing them!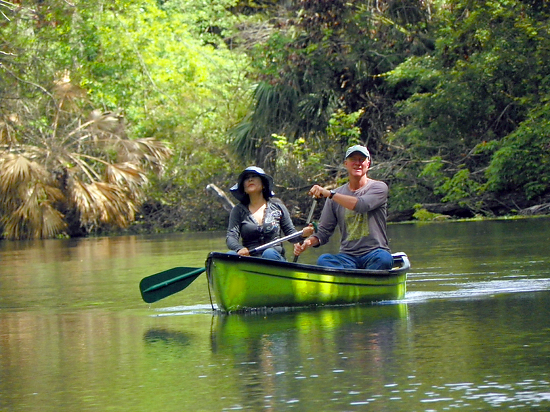 First we saw painters Hai-Ou Hou in front with Larry Moore paddling up the Wekiva River.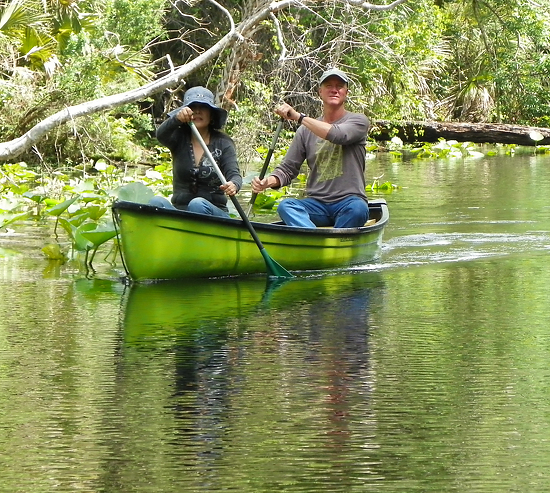 I liked this photo too of Hai-Ou Hou and Larry Moore.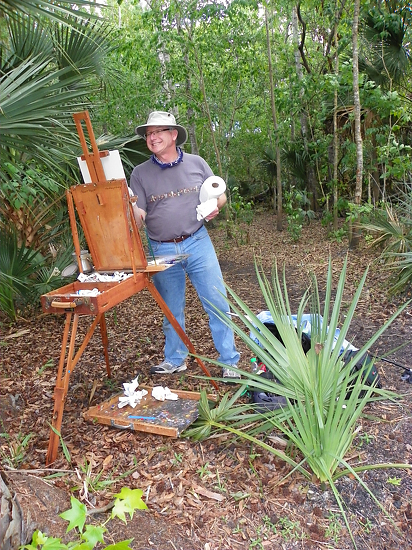 Here is Robert Harper painting on Billigan's Island.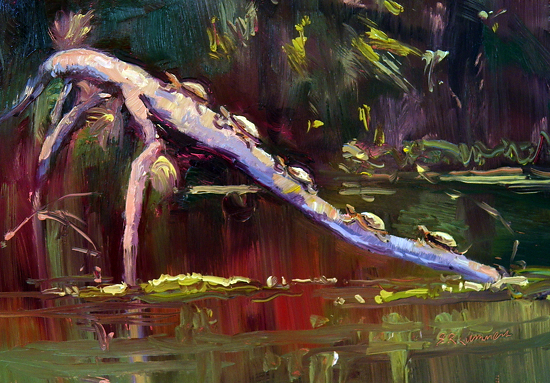 "Sun Goddesses" 5x7 oil on copper. Sold!
Here is today's efforts plein air left on Billigan's Island. An alligator near us kept barking. I was completely unnerved by this alligator. Someone also told me to be on the lookout for water moccassins snakes. My Mom couldn't even recognize this painting to be mine. Oh well. It sold!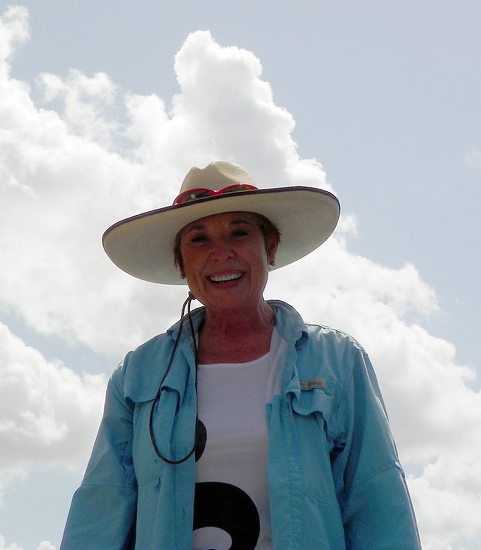 Morgan Samuel Price posed for us while standing on a pontoon boat. We liked the idea of her having her head in the clouds.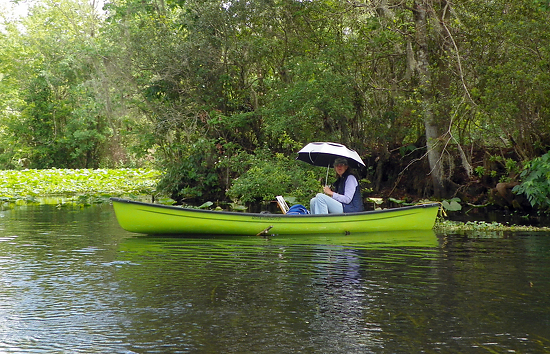 Trish Beckham paints beautifully with her plein air easel sitting inside of her canoe and an umbrella to keep the sun off all.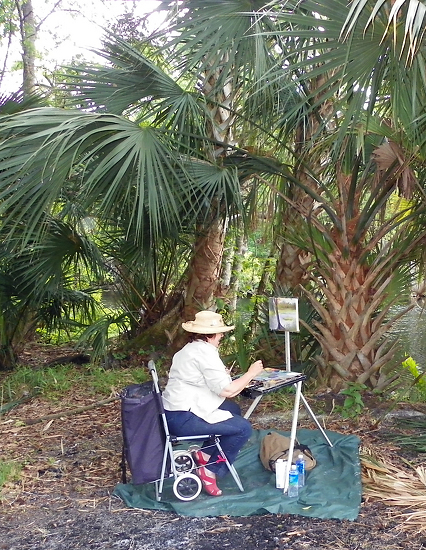 Here is Barbara Perrotti painting on Billigan's Island. She worked on this painting for two days in a row. She puts a green tarp down to keep the bugs off her.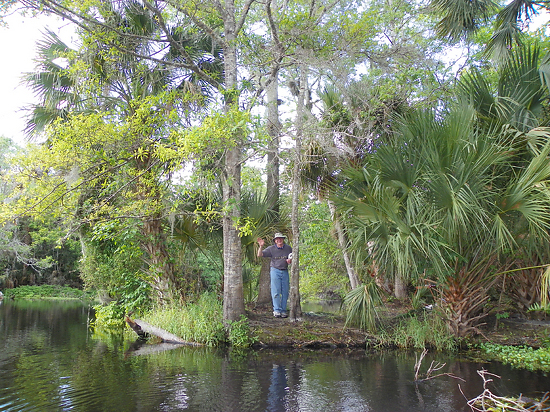 We left Robert Harper on Billigan's Island to finish his painting. He waved goodbye to us as we pulled away on the pontoon boat.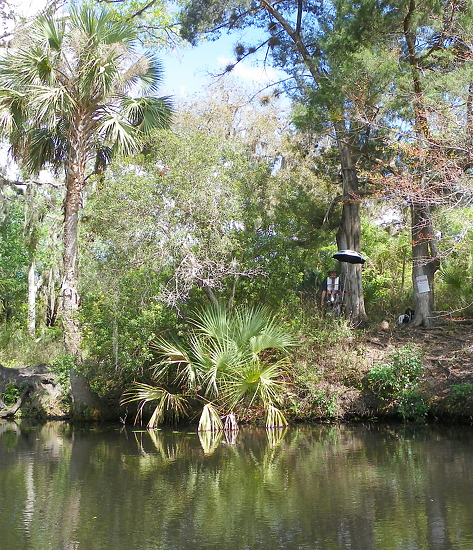 Here is another painter in the woods. I have no idea who it is! Maybe someone else will know.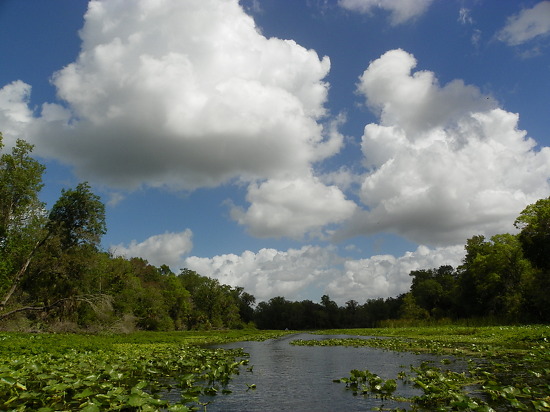 Here are a few really nice photos of the Wekiva River.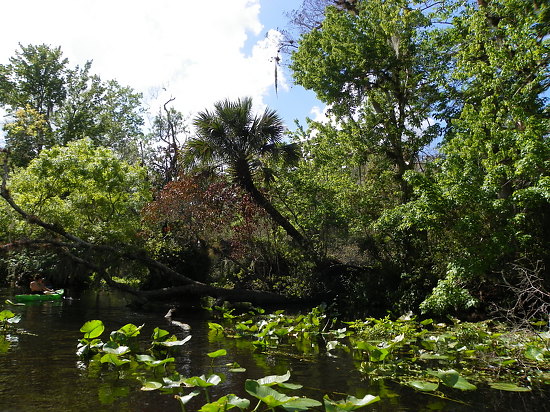 There are very few Palm trees along the Wekiva River for some reason. There seem to be more Cypress and Maple trees.
Have a good night! Get out and paint!