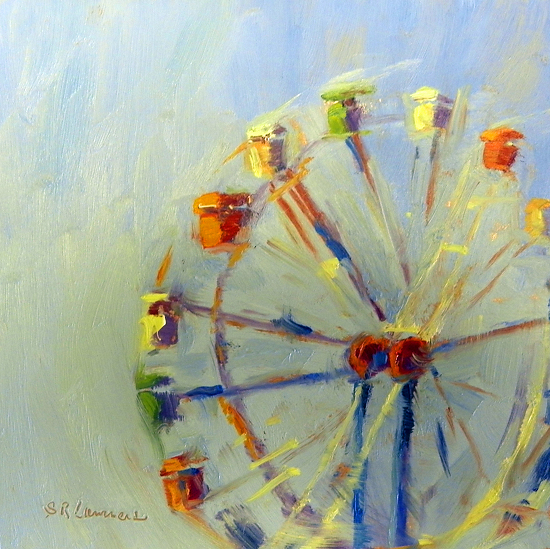 "On top of The World" 6x6 oil on copper. Demo today! Given to a nice lady who attended.
Today was very interesting. I drove to Apopka to give a free demo to a group of artists. I showed them how to plein air on copper with oils. I entertained them with Florida plein air stories. They invited me to lunch. They were a very nice group of students lead by Nancy McDonald, their teacher.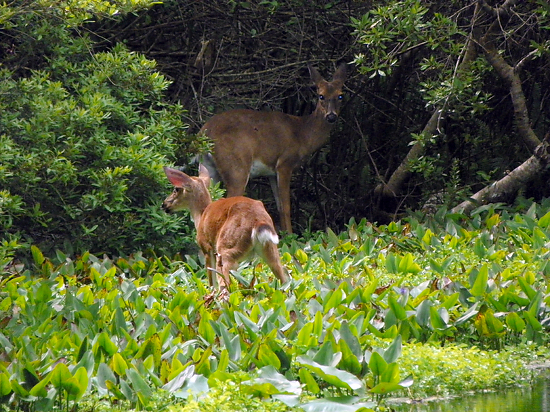 I went to Rock Springs, in Apopka. I visited Rock Springs often with my family when I was young. I thought I would show you how pretty this State Park is.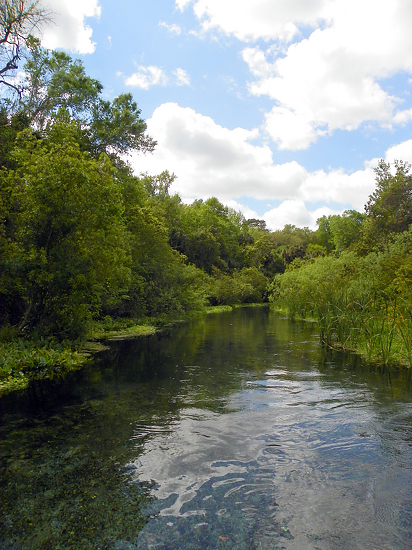 These two deer were eating on the water plants on the left. I have never seen deer here.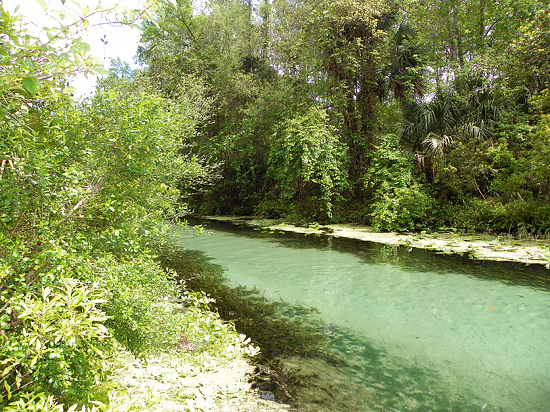 Rock Springs has shark teeth in the gravel under the water from years ago when there once was salt water here.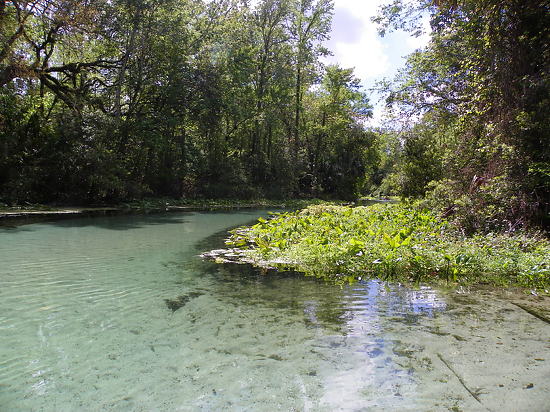 I love this beautiful water! Such a pretty color.
Crystal clear water!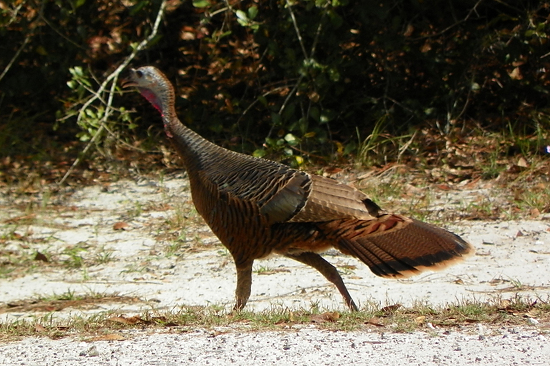 What a beautiful turkey!
Next I visited an old friend who has had a very difficult time dealing with three different cancers the last five years. Now he is fighting for his life with a blood cancer. He has not been able to work for 6 months. He has no family here in Florida. He has not asked for help from anyone. His cell phone was turned off by the company. So his family up North didn't know if he was alive. I let him use my phone to call them. I wrote down his address so I might get Northland Church to help him. I might see if there are food banks nearby. I went with him to one of his neighbors to ask for him to use their computer to email his doctor from time to time. He gets very winded when walking a short distance. I think my visit made him come out of his shell and become action oriented. I encouraged him to call the cell phone company once more. Within an hour they turned back on his cell phone! AT&T canceled past charges and gave him a great low monthly charge. I could see this really made him happy. Update on my friend: He is in the hospital again getting round 4 of chemo. His spirits are high. But I get the feeling he is covering up difficulty breathing. He doesn't speak long on the phone.

So now I visit with my Mom and Dad before they go to sleep. Have a good night. Say a prayer for my friend Rick tonight. He really is a good Christian guy. I hope he gets well, gets a new job, and finds a nice girl.