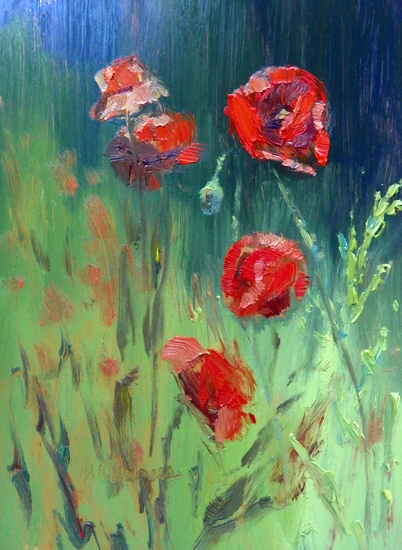 Poppy Dance" 5x7 oil on copper. Sold thankyou.

Here is the second painting today painted in the Chanticleer Gardens.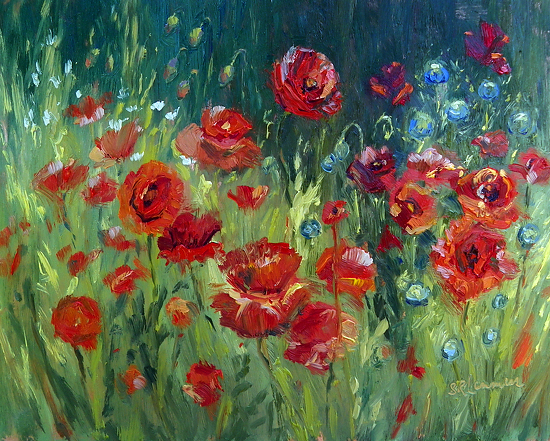 "Chanticleer Garden Poppies" 8x10 oil on copper 650$ Sold thank you!

Today I worked all day long on this painting standing in front of an enormous Poppy field. I think today's Poppy paintings are my very best yet. I decided after yesterday's Poppy painting I needed more contrast in values.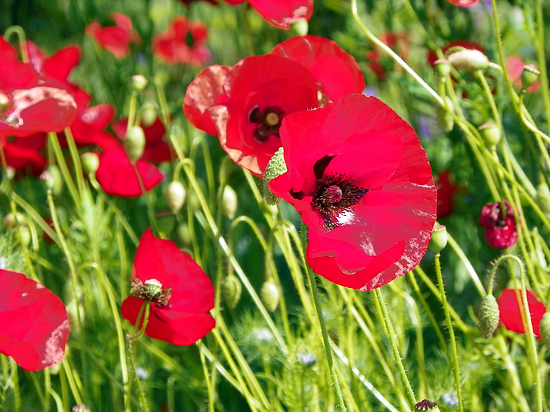 Interesting how the color of Orange in the Poppies doesn't show up in the photo. Hmm.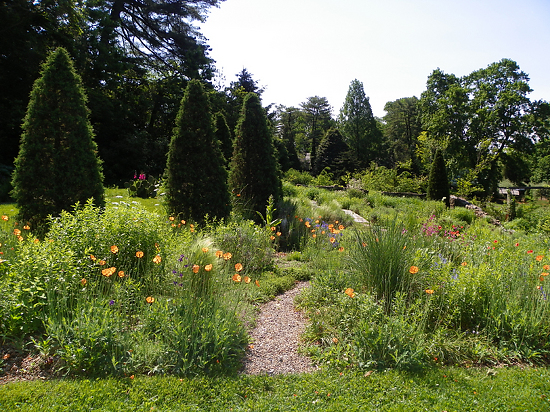 I loved Chanticleer Garden. I spent about an hour walking around exploring the gardens. There is an enchanting feeling about this garden.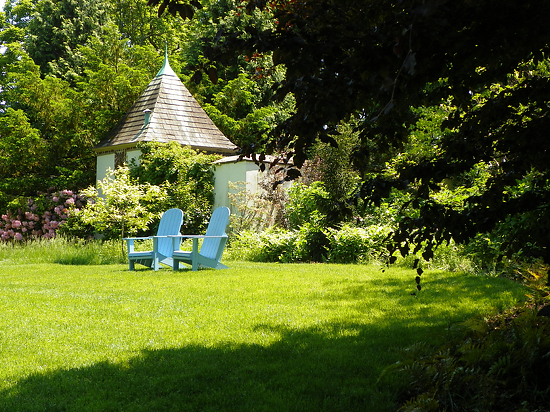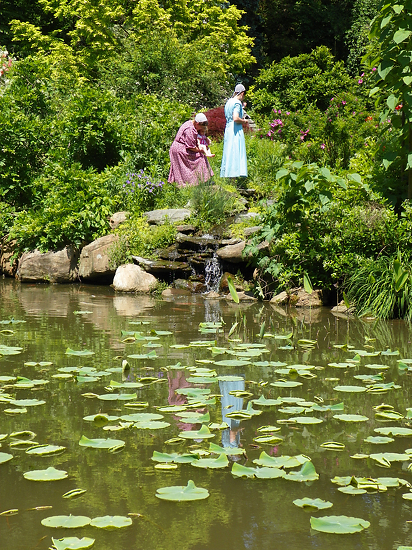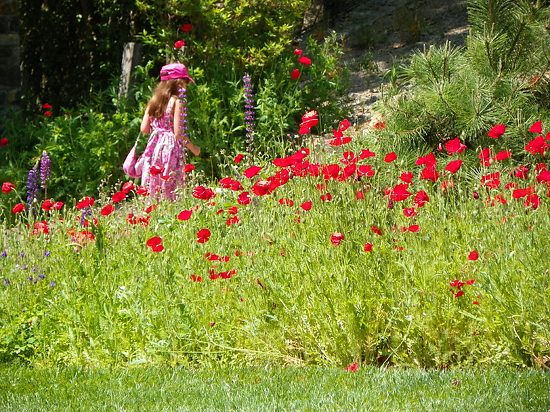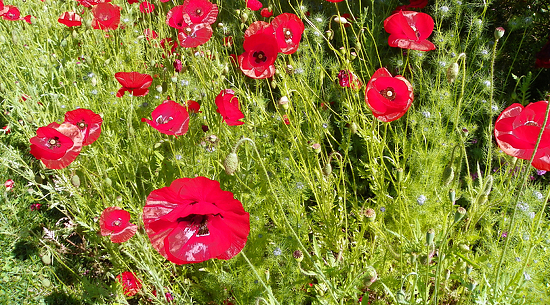 I hope you felt like you experienced the Chanticleer Gardens with me today. Have a nice night.