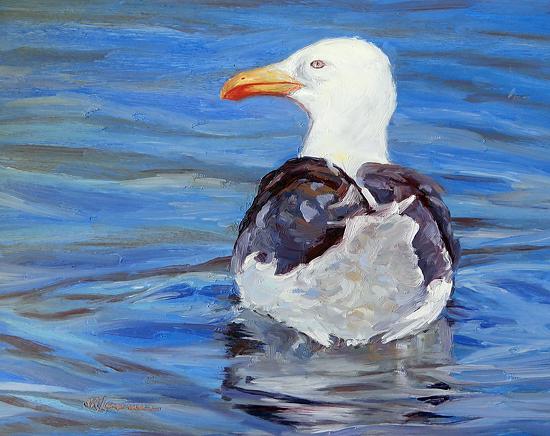 "True Mainer" 8x10 oil on copper. Framed in gold wood or black satin with gold. Shipped free! 450$
I thought I would show you a few new paintings! I painted them two Summers ago but they disappeared. I discovered them in a drying box!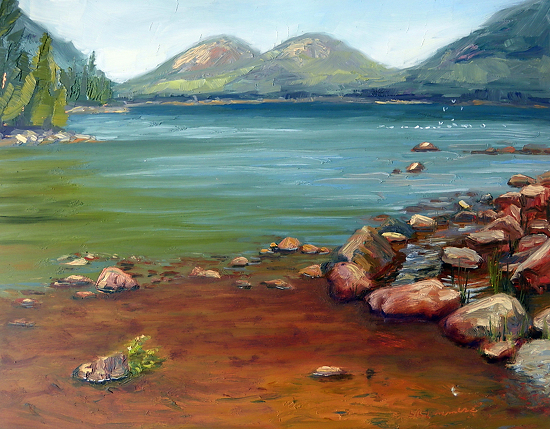 "The Bubbles" 8x10 oil on copper. Framed in light gold or black satin with gold wood. Shipped free. 450$ I remember painting this painting on a beautiful day. Pollywogs or something like that were swimming in the shallow waters. I painted in a few! There was a white small feather floating on the water on the right lower side. I liked that too so in it went!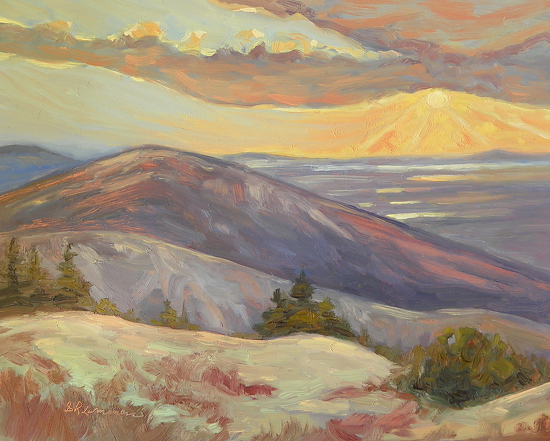 "Cadillac Mountain Sunset" 8x10 oil on copper. Framed in light gold or black satin with gold. shipped free! 450$
Another Cadillac Mountain painting found. I did a successful series of these Mount Desert Island's Cadillac Mountain. All are gone to new homes except for this one. I am looking forward to Cadillac Mountain's entrance opening soon in Acadia National Park!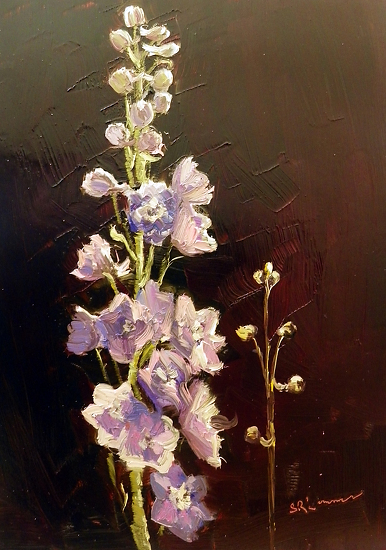 "Delphiniums" 5x7 oil on copper. Framed and shipped. Sold! In my gallery yesterday.
I painted this on location in Thuya Garden two Summer's ago. I remember wondering if i should paint the flowers first then paint the background. I decided to be faster and paint the background and then the flowers on top. The sun was quickly going down. A plein air painter needs to think about time management to be successful! I think you can feel the sunlight highlighting some of the flower! I saw a painting by John Signer Sargent where he painted the background very dark to showcase his poppies.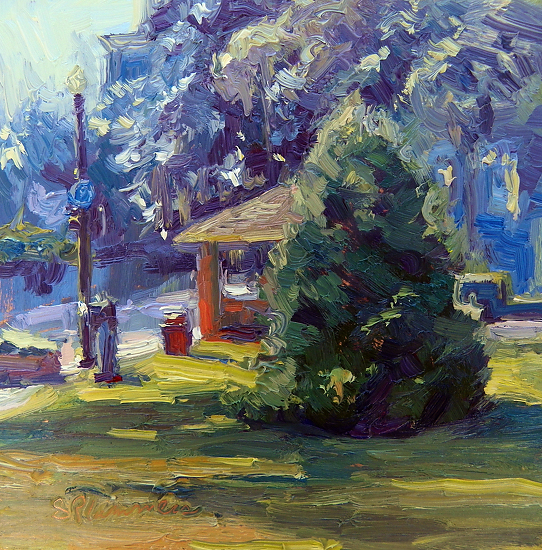 "Park Avenue View" 4x4 oil on copper Sold yesterday off my website! Love when this happens. What a nice surprise!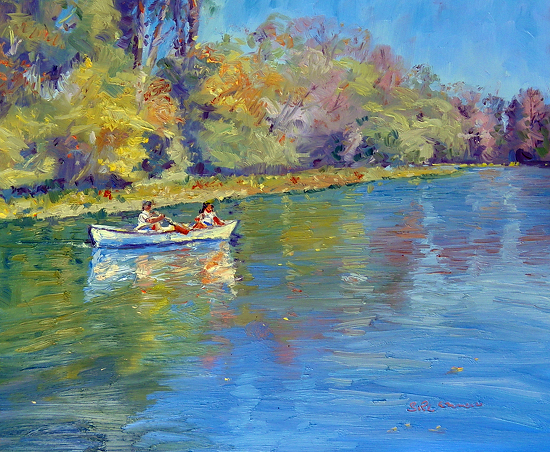 "Spring Day at Wekiva" 8x10 oil on copper. On Hold temporarily! Looks promising! SOLD! Yahoo!
"Roses Along White Picket Fence" 6x6 Sold at Coco Vivo Fine Art Gallery in downtown Charleston, S.C. on Broad Street! Thank you Danny for selling this painting!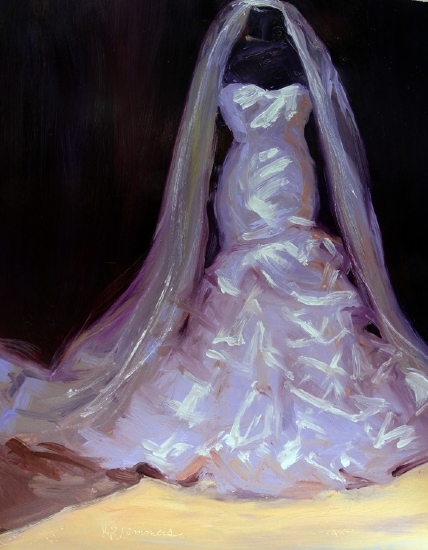 "For Better For Worse" 8x10 oil on copper. Sold at Coco Vivo Fine Art Gallery in Charleston, S.C! Fantastic!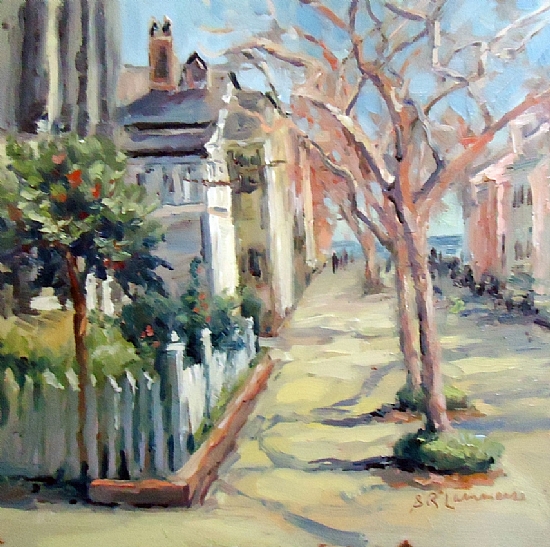 "View From Atlantic Street" 6x6 oil on copper. SOLD at Coco Vivo Fine Art Gallery! You guys are on fire! Thanks!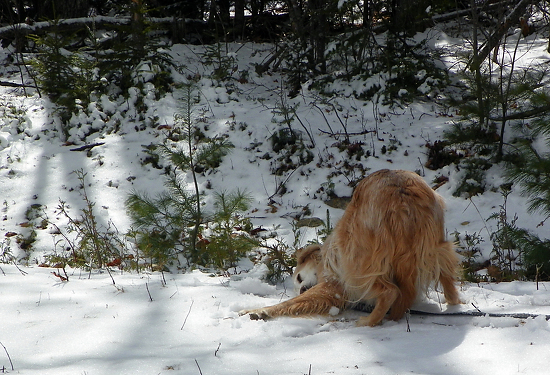 Here is a few observations I made from watching Daisy yesterday during a walk:
1. Exit the car with as much enthusiasm as possible!
2. If you get overheated during your walk, throw yourself down in the snow! Don't worry about what your friends will think.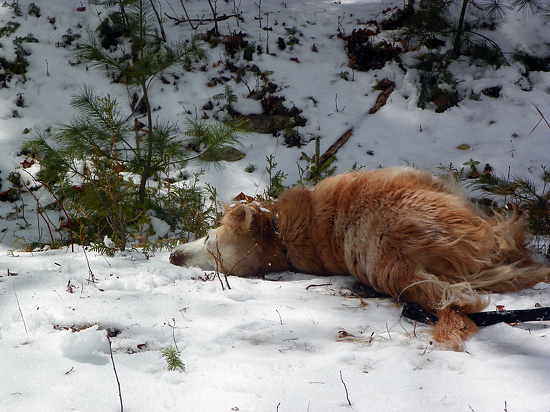 3. When a below zero gust of air comes down from the mountain causing you to not be able to breath put more energy into your step.
4. When you see an animal during your walk stop and admire for at least a full minute.
5. Don't look back!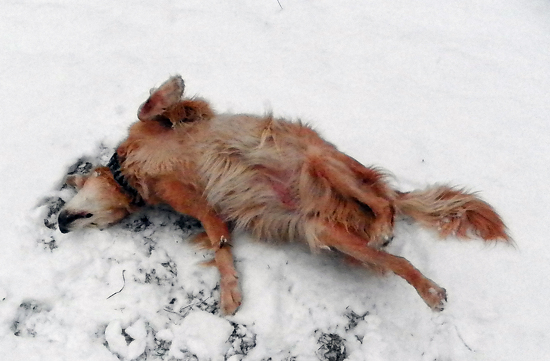 6. Don't think of anything negative while you walk. Focus your thoughts only on your surroundings.
7. Don't forget to skip a little. It is fun! It makes your walking partners smile.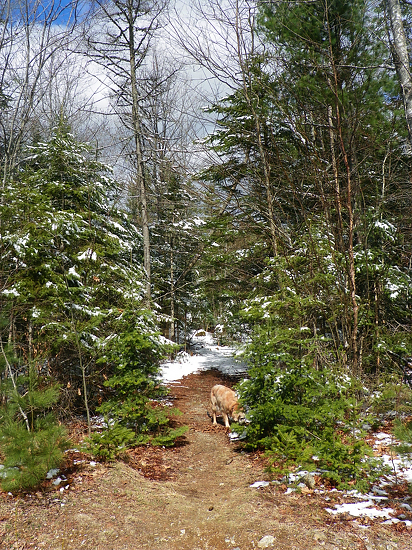 8. Greet all other walkers with a lot of love and enthusiasm.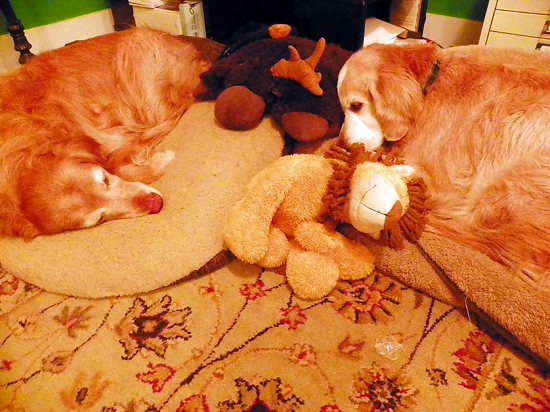 9. Finally take a long nap! Have a great night! See you tomorrow! My oil paintings arrived in the mail. I may paint!